This week, we're back to Drizzt, because I had a great, comedic idea for him, and not at all because I've misplaced my Photobucket password and needed to reuse a recent picture.
Drizzt: This week I was stopped on the street by a teenaged human. In a most gratifying twist upon the usual running and shrieking, this kind-hearted young woman requested my signature upon a scrap of parchment. Seeing no harm in such a well-meaning request and delighting in the thought that at last I have achieved acceptance here on the surface (despite the constant evils perpetrated by my wicked brethren of Menzoberranzan, woe, woe is me), I signed. The girl then asked after the fate of my infamous archnemesis Artemis Entreri. Perceiving an opportunity to educate a young mind, I embarked upon an explanation of Entreri's complicated relationship to myself, the many times he has pursued me to fight one-on-one only to swear we're through forever after a defeat. Yet always does he return for more, and always fate will conspire to force us to fight back to back, cheek by jowl, each casting admiring glances upon the other's skill, ere the final confrontation may come. Ever it occurs, ever we turn aside, yet never (it seems) can we remain apart.
I must have explained poorly. The child somehow came to the conclusion that Entreri and I are romantically involved. Horrified, I tried to set her aright, but she had already fled giggling. How my mortification increased when I turned round to find Entreri standing not ten feet away with a bouquet of roses in which he had placed the severed thumb of an innocent and a threatening invitation to duel him in a candlelit garden at the stroke of midnight. He stormed away in a fit of pique, and I can scarcely blame him. Why do these things keep happening to me?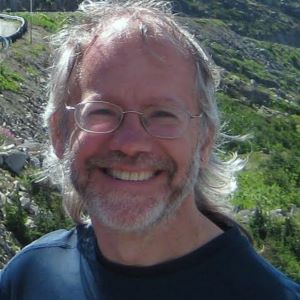 Bill: This week I read the Sisters Brothers by Patrick deWitt, which I liked quite a bit on the surface but left me a little unsatisfied on a deeper level. Great narrative voice though. I also read Kim Stanley Robinson's Shaman–a beautifully written novel set about 30, 000 years ago. A little too long, but a rewarding read–review to come. Finally, I'm about a quarter of the way through the anthology Super Stories of Heroes & Villains, edited by Claude Lalumiere–a consistently strong collection so far.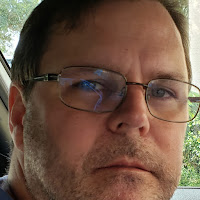 Brad: I didn't realize quite how much I was reading until I wrote this update, so I apologize about the length. I'm very excited about rereading Hammett's Red Harvest, which is about my favorite P.I., the Continental Op. This semester is the first time I've ever taught it, so I can't wait to see how the students in my Crime Fiction course react (I usually teach a brilliant collection of Continental Op short stories). I also am continuing to read Thomas Newkirk's The Art of Slow Reading, one of the best pedagogical or rhetorical books I've ever read (It's an enjoyable, engaging read, as well). I also read two excellent graphic novels: Foiled and Curses! Foiled Again. Look for an upcoming review.  The other two graphic novels I read were equally good, and though they were quite different, they, too, were also coming-of-age stories about girls or young women (but all high school or younger): Anya's Ghost and I Kill Giants. I recommend all four of these books highly. I'm also reading an excellent comic on the Inhumans (Marvel characters) by Jenkins. I'm also continuing to reread slowly Northanger Abbey by Austen. Every day I also try to read at least one story by Ray Bradbury. Over the past few months, I seem to be cycling through Jack Vance, Fredric Brown, and Ray Bradbury in the short story department. Due to my daughter's interests, I've started reading more manga: Bakuman (I'm on volume 4 of 20!) is excellent for a new reader of manga because it's about a writer-artist team new to manga and trying to make a career of it. It offers many insights into the world of manga. I'm also reading Demon Diary (I'm on volume 4 of 7), which is a little cutesy, but I like its humor: It's about a new Demon Lord-in-training who just seems to like everybody and can't quite understand why he has to act so frightening and, well, Demon-like! The final manga series I am reading is the excellent Ikigami (I've only read the first of nine), about a government that intentionally poisons one in every thousand of its citizens so that they will die between the ages of 18 & 24. Nobody knows who carries this poison, so the government claims everyone will appreciate life more. Twenty-four hours before death, a person who is about to die is officially notified of the impending doom. The series seems to be both about the main character who issues these death notifications (Ikagami) and about how different people react to such information. Fascinating. Look for an upcoming review, which will also serve as my first column in another new series of essays: "How to Read Manga," which will include a little information on the art of manga plus one review. Finally, in order to become more informed, I am reading Dreamland Japan: Writings on Modern Manga by Frederik L. Schodt, so far a wonderful resource. Given that I just received 52 papers, even though they are short ones, I assume next week's update will be MUCH shorter!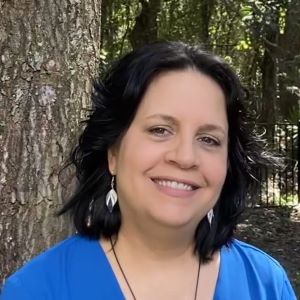 Kat: I'm continuing to work my way through the hundreds of unread audiobooks in my Audible library. This week I read Cherie Priest's Boneshaker and Clementine, a couple of pleasant steampunk stories that are connected but can stand alone. Next was Kate DiCamillo's The Magician's Elephant, a short and sweet children's fantasy. I read two book 8's this week — The Unnatural Inquirer, book 8 of Simon R. Green's NIGHTSIDE series and Proven Guilty, book 8 of Jim Butcher's DRESDEN FILES. These book 8s are a study in contrasts and I had opposite reactions to them. Green's series is getting more repetitive and his world gets thinner and thinner as he keeps adding new stuff that, instead of building up the world, makes it clear that he's making it up as he goes. Butcher's series, in contrast, gets more complex and exciting with each book. Green's series is fizzling out while Butcher's is winding up.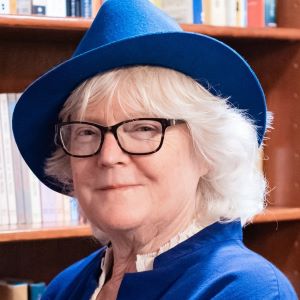 Marion: My "car book" this week is Joe Hill's Heart-Shaped Box, a shivery story of ghosts and vengeance. I read Kill City Blues, the latest SANDMAN SLIM novel by Richard Kadrey, and then had to go back and re-read Devil Said Bang. While I eagerly await the arrival of Kadrey's other book The Butcher Bird I'm trying to fight my way through Philippa Ballentine's SHIFTED WORLD novel Kindred and Wing. I don't understand any of it. I do know that this is Book Two, but I'm not engaged enough to track down the first one. I do realize that this takes place in something called "The Chaos Lands," and things shift around because of that, but I don't like being lost about everything.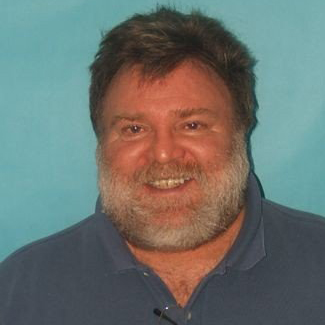 Steven: I'm having a "retro" period of reading, which I seem to do a lot lately. This last week was all history, either the "real" kind, with my reading of Barbara Tuchman's Pulitzer Prize winning Stillwell and the American Experience in China: 1911 – 1945 which is a great mix of biography and history, telling as it does the story of the U.S. General who actually briefly commanded the Chinese army during World War II. The other "real" history book I've been reading is one dealing with the history of science fiction itself, Seekers of Tomorrow by Sam Moskowitz. This little gem came out in the 1960′s and I still proudly own my Ballantine paperback copy printed in 1966, which makes it the oldest physical book in my house. Moskowitz was a gossipy historian of the genre, who sometimes was accused of making up "feuds' and such, but for a look at how the major science fiction authors of the middle of the 20th century were perceived in the 1960′s the book is still quite relevant and a lot of fun for a nerd like me to read. One of the authors the book highlights is Robert A. Heinlein and I've been re-reading a collection of his "future history" stories, The Green Hills of Earth. This is a really fun group of short stories all set in Heinlein's future history created universe. Probably the best one is "It's Great to Be Back" about moon colonists who are homesick to return to Earth, until they actually do so. I'm re-reading a lot of Heinlein but I have to admit my favorite stories of his come from his "early" period (which is the 1940′s and 50′s and includes his future history stories and his "juvenile" novels. I also like some of his "middle" period work, which is the 1960′s and 1970′s and includes titles such as Stranger in a Strange Land. His "later" period of books published after 1980 I've been unable to read so far, though I'm in the mood to give it the proverbial old college try. We'll see. In the meantime happy reading everyone!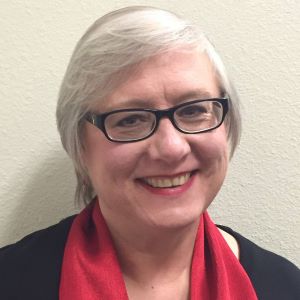 Terry: It's frustrating to be surrounded by books I want to read, all of them screaming, "Me next, Terry!  Me next!" and be feeling too ill and exhausted to read. In other words, I'm still winding down from my cold. I've been continuing to read The Dirty Streets of Heaven by Tad Williams, who never writes a short book; about halfway through, it really kicked into high gear, and I'm having lots of fun with it. When it's Kindle time, I'm reading The Shining Girls by Lauren Beukes and Once Upon a Time:  New Fairy Tales, edited by Paula Guran, as well as the latest episode in Seanan McGuire's Indexing. A ridiculous number of new books came into the house this week, so of course this weekend I'm going to a book fair to find more. Life is always good when there are more books to own and read.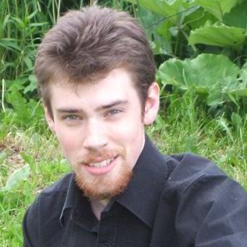 Tim: This is actually an update for two weeks, as last week my evil doppelganger forced his way out of the parallel universe in which he had languished (since the Incident, that is… ), and temporarily took over the update. Anyway, while my double was taking advantage of metaphysical loopholes, I was spending a lot of time sitting in cars, planes, and buses, and I got quite a bit of reading done. First I read Hunted by Kevin Hearne. It was what I've by now come to expect from the IRON DRUID series in that it was funny, suspenseful, and light. Next, entirely on a whim, I read Marion G. Harmon's Wearing the Cape, a superhero novel and something of a genre deconstruction. Now yes, admittedly superhero deconstructions have been done and we're all supposed to be on the next page by now (the next page apparently being nerdy shout-outs to the Silver Age. Hurray…) but I rather enjoyed it all the same. It's the kind of superheroics that manages to be (relatively) grounded while still maintaining itself as a love letter to the original material. While I did find the main character a bit too good to be true at times (I'm pretty sure Harmon's universe really does revolve around her) I enjoyed it enough to go on to the next one… and the next. So yes, add Wearing the Cape: Villains Inc. and Wearing the Cape: Young Sentinels to the list. When I was done with those, I read When the Sleeper Wakes by H.G. Wells. It's not one of his better offerings, to be perfectly frank. Finally… well, this one requires a moment of explanation… or confession.  All right, here goes.  *Inhale* I'm not a huge Terry Pratchett fan. Yes, yes, I know. Actually, I'm not a big Douglas Adams fan either, so there's really no need to wait for a trial. Fetch the hangman now. The thing is that I've begun to tolerate the whole fantasy-comedy/sci-fi-comedy thing only fairly recently, and I've been taking baby steps into the subgenre for fear of jinxing the progress I have managed to make after years of pasting a fake smile whenever anyone dropped a Hitchhiker's Guide joke. However, my course this year will cover one of Terry Pratchett's novels, and I've even heard that Pratchett himself has been induced to speak at the school before. I had every excuse I needed and then some to finally take a run at DISCWORLD again. So I did, right from the start: The Color of Magic. And it was fun. So I moved on to The Light Fantastic, at which point I did start to feel a little burnt out, so I've quit for now. Still, getting through two is fantastic progress for me, and frankly I'm over the moon at finally getting into DISCWORLD (which has for years basically been my great Undiscovered Country in the fantasy genre — by which I am referencing the Star Trek movie and not equating reading Discworld to a tragic demise).
… and that should just about take me over the top to succeed Brad as longest poster. Victory is mine.
SHARE:  
  FOLLOW: