This week, a big thank-you to Ruth, who tracked down a status update from our preeminent Rand-man (at least the preeminent one who is not, in fact, Rand), Richard Cypher, the Seeker of Truth.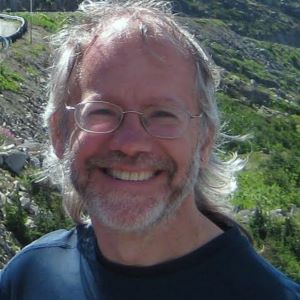 Bill: This week I read the highly recommended Gods Without Men by Hari Kunzru.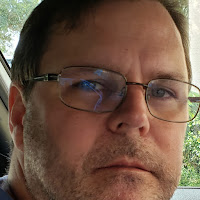 Brad: I'm still reading several novels, but I didn't finish any. I'm still focused on short works. I was particularly excited by the essays I read on the PKD-influenced INCEPTION that I finally saw for the first time this week. I include an * before works I'd recommend. I give comments when I believe they might be interesting even if you haven't read the work or when think they might lead you to want to read the story, essay, or comic. Once again, I apologize for the length of my status update, but a mere list of what I've read is pointless without some comments, since, unlike mentioning novels, my mentioning a short story won't immediately resonate the way it would if I said I read a specific novel you've either read, heard of, or could find a review for.
SHORT STORIES:
*"The Safe Man" by Michael Connelly (a "Kindle Single")
from Mulholland Dive by Michael Connelly
*"Cahoots"
*"Mulholland Dive"
from The Black Lizard Big Book of Black Mask Stories edited by Otto Penzler:
"Doors in the Dark" by Frederick Nebel
from Chicago Lightning: The Collected Nathan Heller Short Stories by Max Allan Collins:
"Private Consultation"
from The Night and the Music: The Matthew Scudder Stories by Lawrence Block:
"Out the Window"
from Learning To Kill: Stories by Ed McBain:
"The Molested"
*"Carrera's Woman"
*"Dummy" (A must-read for fans of McBain's 87th precinct novels which feature a cop's wife who, because she is deaf and mute, is "the ultimate Woman in Jeopardy," according to McBain. In putting together this collection of short stories, McBain realized that he published a story about a mute woman in "Dummy" in 1955, the same year he began writing his precinct series. For those of you who aren't familiar with this series, it, second only to Dragnet, is probably the biggest influence on police procedurals of the Law & Order type. And the woman in jeopardy–Teddy Carella–eventually develops into a "strong and independent woman and no one in his right mind would ever consider her vulnerable.")
from Black Thorn. White Rose edited by Ellen Datlow & Terri Windling:
*"Stronger Than Time" by Patricia C. Wade
from Dangerous Visions edited by Harlan Ellison:
*"Evensong" by Lester del Ray (a funny, short allegory about how man has displaced god and kicked god out of the garden).
from The Selected Stories of Philip K. Dick:
"Introduction" by Jonathan Lethem
*"Beyond Lies The Wub"
ESSAYS:
from Batman & Philosophy: The Dark Knight of the Soul edited by Mark D. White & Robert Arp:
*"Is It Right To Make A Robin?" by James DiGiovanna (very clear explanation of the three major approaches to ethics, with an emphasis on virtue ethics. Deontology and consequentialism come off looking like weak moral philosophies.)
from Inception and Philosophy: Because It's Never just A Dream (The Blackwell Philosophy & Pop Culture Series) edited by David Kyle Johnson:
*"The Editor's Totem: An Elegant Solution for Keeping Track of Reality" by David Kyle Johnson (I just read the INCEPTION prequel comic and saw the movie for the first time, so I immediately downloaded this entry in my favorite nonfiction series. This first essay/note does an excellent job of arguing for the possibility that the entire movie is a dream while wisely asserting that it's impossible to ever know if it's a dream–this ambiguity is why I like PKD's work and think the Matrix, while a fun movie, is a failed work in the PKD tradition because reality is so clearly stabilized for the viewer, even if it isn't stabilized for all the characters.)
"Was It All A Dream?: Why Nolan's Answer Doesn't Matter" by Ruth Tallman (incredibly frustrating essay that argues against a view of authorial intention so simplified no art critic I know would defend it: she equates authorial intention with a real person instead of with the authorial presence implied by the rhetoric (implied author). Her alternative to reading for intention looks remarkably similar to the type of intentionality I believe in. Personally, I think we jump to disagreements about meaning in art too quickly and don't stop to realize that those disagreements are only possible because of how much interpretative agreement we usually share.)
*"Let Me Put My Thoughts In You: It Was All Just A Dream" by Jason Southworth (Solid argument that the ENTIRE movie is a dream. But what I love best is the author's use of what he calls the AESTHETIC PRINCIPLE OF CHARITY, which requires an art critic to assume that what may first look like artistic flaws or failures are, until proven otherwise, "intentional artistic choices that actually make the work stronger and more interesting" (37). I thought as a group of book reviewers, we'd find this critical principle a useful one.)
COMICS:
Batman and Robin #10-13 by Grant Morrison
Inception: The Cobol Job by Jordan Goldberg (a prequel to the movie)
re-read *Demo #1-4 by Brian Wood (I love this book that I'm teaching yet again. Students usually respond positively to this thought-provoking comic.)

Kelly: I'm still reading Dark Light of Day by Jill Archer. I'm in a weird place with it — I feel like I've stalled out and yet I have no urge to give it up. I think what's throwing me is that what initially appeared to be the main conflict is already resolved at the halfway point, but there are a lot of potentially cool and/or interesting things that could still happen. I'm also feeling the urge to hunt down Shirley Jackson's The Haunting of Hill House after reading The Book Smugglers' spectacular review of it.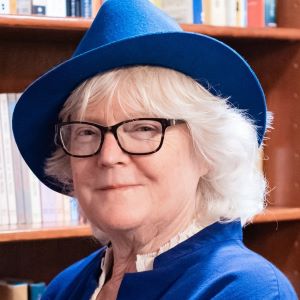 Marion: I read Casket of Souls, the latest in Lynn Flewelling's NIGHTRUNNER series. While I still enjoy the relationship between Seregil and Alec, two spies for the queen of Skala, I thought this book was too long for the plot. I'm also finishing up A.S. Byatt's novella The Djinn in the Nightingale's Eye. It's a very nice story about story-telling and the dissection of stories, since the main character (who releases a djinn from an antique art-glass bottle) is a "narratologist;" but the character of djinn makes the story especially charming.  This is the title piece of a tiny book, rounded out by four original fairy tales written by Byatt. It makes me think it's about time to re-read my favorite lush metaphysical love story, Possession.
Richard: I've been re-reading the collected works of Ayn Rand. I agree with her mostly, but find her overly terse, while at the same time too soft on the sycophantic parasites that make up most of society. In non-book news, I bought a new dog. Named him Nietzsche.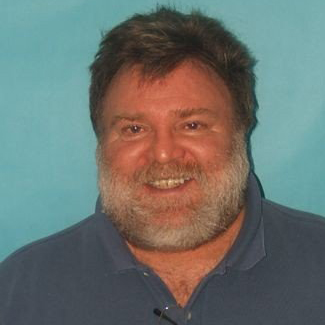 Steven: This week I was able to get back to a type of reading routine. I'm still re-reading Figures of Earth by James Branch Cabell. Cabell's droll dryly humorous prose is a delight to read, and I'm savoring this book about the rise of the main character Manuel from pig keeper to ruler of Cabell's mythical kingdom of Poictesme. I've also started Dancing with Bears by Michael Swanwick, a novel of a post apocalyptic future, featuring the con men (well, sort of) Darger and Surplus. Enjoying it so far.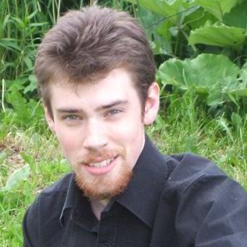 Tim: This week I got comparatively little reading done, but I did finish up with David Gemmell's White Wolf (decent, if a little irritating to me for some reason I'll have to brood about some more), and started on David Mitchell's Cloud Atlas (dizzyingly fascinating so far). Otherwise, I've been preparing another couple of reviews.
SHARE:  
  FOLLOW: