This week, something a little out of the usual — a video game character. Specifically, Hadvar, the protagonist's first contact in Bethesda's Skyrim, and now victim of a bit of an existential crisis.

Hadvar: Think I'm going insane. Was organizing some routine paperwork on condemned prisoners. It's my job. I take down names and compare them to a list, just to ensure there are no mistakes. Suddenly, up steps this… fellow. Or was he a fellow? Dear gods, I don't know anymore. Right before my eyes, his race, gender, skin and eye color started shifting back and forth. Even his facial structure warped. Before my very eyes! He must have gone through two dozen hairstyles, and he kept going back and forth between two of them, as if some invisible demon couldn't decide which one it liked better. I could barely hold myself together. Now I find that no one else saw it. Not my commander, not the general, not even the other prisoners. Am I mad? I can't sleep. I barely eat. Ye gods, I begin to think awful things in the silence of the night.

Alix: This week my major accomplishments were huddling over the furnace, writing a unit on ancient Africa, and reading Catherynne Valente's The Bread We Eat in Dreams. Which was almost irritating in its playful excellence. My favorite story was the Locus Award-winning "White Lines on a Green Field," which all of you could go read and fall in love with right now because it's just sitting around on the interwebs for free. I also finally started Elizabeth Bear's Shattered Pillars, which doesn't feel quite as stark and focused as the first one but, well, middle children are often difficult.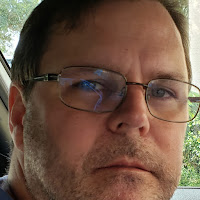 Brad: I missed last week's update, so I'll report my reading over the past two weeks. Mainly, I've continued with my Bujold obsession.  I listened toThe Curse of Chalion on audiobook and loved it. I've recently finished Mirror Dance, Memory, Komarr, and A Civil Campaign, all of which I have enjoyed greatly. I'm currently listening to Falling Free in preparation for Diplomatic Immunity, which I want to read soon since it is next up after the novella "Winterfair Gifts." After those titles, I only have two more novels in the series to read. I'll be very sad when I finish the series. In Comics: I read the 500-page Strange Girl omnibus by Rick Remender, which takes place after the Rapture and calls into question many serious theological beliefs of Christianity in particular. I also read a great five-issue series called Dream Thief.  And my son and I finished reading Jim Starlin's Infinity Abyss, featuring Thanos. I also caught up on my monthly comics: Brubaker's Fatale and Velvet are my favorites. I'm also enjoying Astro City, Lazarus, Trillium, Alex + Ada, FF, Catalyst, Protectors Inc., Sidekick, The Wake, Saga, and Drumhellar. There are some new or rebooted series that just started that I'm also excited about: X- Factor, Deadboy Detectives, Rocket Girl, Black Widow, Twilight Zone, and The Saviors. Most of these comic book titles, by the way, are in the SFF genre.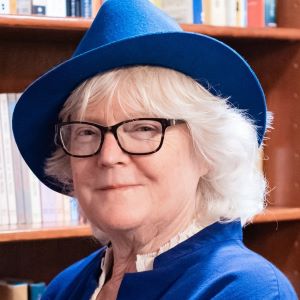 Marion: I read Gene Wolfe's latest, The Land Across. Then I cleared my palette with Brian Talbot's graphic novel, Grandville. I started reading Alex Wilkinson's book The Ice Balloon, a true story of S.A. Andree's 1897 attempt to reach the North Pole in a hydrogen balloon. The Ice Balloon has one of the best openings ever – a frozen corpse on a deserted Arctic island near a boat full of books and documents. And it's all true. Then I went back to The Land Across. This time I'm taking notes. I have this theory, you see, of what is really going on…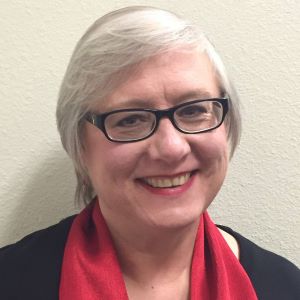 Terry: I'm reading the January/February issue of The Magazine of Fantasy & Science Fiction, a hefty volume of more than 250 pages. Yesterday I read "In Her Eyes" by Seth Chambers, the novella in this issue, and was pretty much blown away by it. What do we love when we love someone? It's a profound question that I thought was also addressed in "Her," the Oscar-nominated movie I saw last weekend. I've also started Annihilation by Jeff VanderMeer, the first in his SOUTHERN REACH trilogy, and so far I'm intrigued. Finally, I've taken a page from Kat's book, and am listening to a book as I tool around town in Snowball, my 19-year-old car: Dark Matter by Peter Straub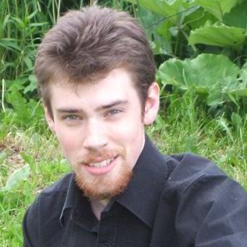 Tim: This week I read Vril, the Power of the Coming Race, by Edward Bulwer-Lytton. It has to be the most "sci/fi-fantasy" sounding title in history (or at least a strong contender for the crown), and the premise sounds great as well (a race of super-advanced Egyptians is living under the earth). Unfortunately, it looks to me as though Bulwer-Lytton used these elements primarily as a hook so that readers would be drawn into his treatise on scientific and cultural theory.
SHARE:  
  FOLLOW: