This week, thanks go out to Marion for obtaining this journal entry from Gregor Samsa, a young man… er… insect… uh… well… what is he, actually…. ?
Gregor: (From the journal of Gregor Samsa, translated from cockroach by Franz Kafka.) I do not consider my visit to the group my sister recommended, Metamorphs Anonymous, a success. I traveled in a coffin-like box loaded on a cart to the meeting, which was held in the cold basement of a church. The others in the group seemed to ignore me, except for shooing me away from the sugar lumps.  There was a group of men who said they change into wolves; they quite preferred the lupine state and wished to have their humanity removed. The group leader, a stern woman wearing an expressionless ceramic mask, with a coiffure of hissing snakes, was unsympathetic to them. She suggested they find another group. Later, when the rest were huddled around the asthmatically wheezing samovar getting their tea, one of the were-cats tried to eat me. If I am truly honest in this journal, I will admit that I only attended the meeting to please my sister, in the hope that she would stop swatting me with the broom. So far, I have not met with success. My wants are simple; warmth, darkness, and a mountain of sugar lumps and cake crumbs to eat. Why must I be shunned for these every-day desires?

Alix: My week has been book-wealthy: I finished Valente's sweet and clever The Girl Who Circumnavigated Fairyland in a Ship of her own Making, and my review will shortly join the many that Fantasy Literature already has.  Then I finished Ancillary Justice, and if that book doesn't win itself a Hugo then I'll…be irritated.  I'm now hip-deep in J.M. McDermott's Maze, a new book from Apex Publications which comes out on January 13th.  It's a slick, surrealist horror story that reminds me (only a little) of Danielewski's House of Leaves.  In other news, I somehow just started watching Sherlock and ohmygod, why didn't I watch it years ago.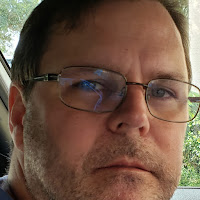 Brad: Alix and Kat have done a real number on me: I'm obsessed with Bujold, and Miles and his mother are now two more of my favorite all-time fictional characters. Kat has also really got me hooked on audiobooks, so while I read the digital editions of Miles's adventures, I took breaks listening to the audiobooks of Shards of Honor and Barrayar to get the backstory on Miles's parents. I've also listened to the audiobook of Borders of Infinity, the collection of three excellent novellas, each of which I think deserve five stars. At the moment, in addition to Shards of Honor and Barrayar, I've finished the following novels by Bujold in the past month: The Warrior's Apprentice, The Vor Game, Cetaganda, Ethan of Athos, Brothers in Arms, and Mirror Dance. Mirror Dance was brilliant. I think it was the best in the series so far. I've just started Memory, which was the book I wanted to read in the first place! I've already purchased and downloaded the other novella and five novels in the series that come after Memory. And since I finally got my first Bluetooth device for phone calls and music, I've decided to follow Kat's lead to listen to more audiobooks while I accomplish tasks around the house. So, following her example AND after reading her review of Bujold's The Curse of Chalion (the first book in another series by Bujold), I've downloaded the audiobook to listen to when I can't sit down to read about Miles! I'm left with two questions about Bujold: 1. Should I read Falling Free, the first book in the VORKOSIGAN series (based on internal chronology)? I didn't see a review of that book. 2. I love the narrator for The Curse of Chalion, so I look forward to Paladin of Souls, the second book in the series. However, the third book in the series, The Hallowed Hunt, has a different narrator that many reviewers on Amazon complained about. Kat, your review suggested that the book was solid, but I am wondering if you'd suggest I read that book instead of listening to it. My reading in comics has been minimal because of Bujold, but I have been reading Madame Xanadu Volume One by Matt Wagner. It's a five-star comic. Perhaps I'll write a review of it for this week's Fanboy Friday. I also read our staff reviews of Robin Hobb. I think I know which author I'll turn to after Bujold.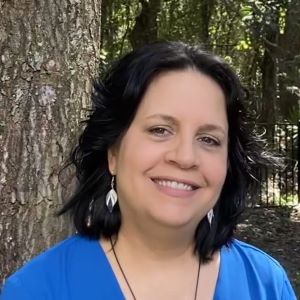 Kat: I haven't had a chance to write any reviews recently, but I have read a few good books. Protector, by Larry Niven, is  an interesting look at the evolution of humanity and our place in the universe. It's early Niven, so not as "readable" as his later more plot-driven works, but it's got some weird and fascinating ideas. And now for something completely different… Looking for something light and fluffy, I read the first two books in Gail Carriger's PARASOL PROTECTORATE series, Soulless (Garriger's debut) and Changeless. These are definitely enjoyable, but not as good as FINISHING SCHOOL, the YA series set in the same world, which she began last year. I'm looking forward to reading more of her work.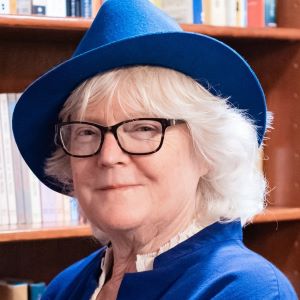 Marion: After finishing up Ari Marmell's delightful Lost Covenant, I journeyed back in time to the early 2000s and re-read Spook Country by William Gibson. It was just as well-written, insightful, and intriguing as I remembered it. I'm enjoying browsing Simon Graham's book Just My Type, a collection of information about various typefaces and how they came to be.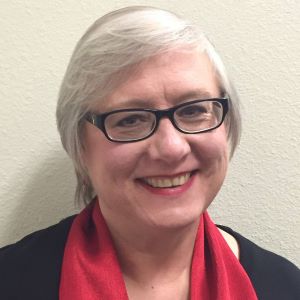 Terry: Subterranean Magazine's Winter 2014 issue is out, guest-edited by Jonathan Strahan, and it's a knockout. So far I've read top-of-the-line stories by Jeffrey Ford, Greg Egan and Eleanor Arnason, with more stories by the likes of Karen Joy Fowler and K.J. Parker yet to come. I think the Ford story is going to wind up on awards ballots for 2014, and maybe the Egan will, too. I'm also reading The Emperor's Blades by Brian Stavely and The Alchemistic by Anton Strout, and enjoying the former more than the latter. I should be reading altogether different books in order to review them, but sometimes one must follow one's muse (there is a muse of reading, isn't there?). And I'm accumulating more books at an unholy pace; about two physical books per day since the beginning of the year, and I hate to even guess at how many I've added to my Kindle since 2014 first showed up. There are worse habits, I suppose, and it makes me happy.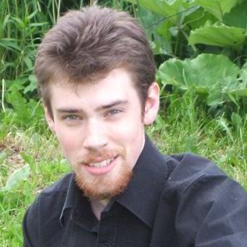 Tim: Unfortunately, I got no reading at all done this week. I've been frantically completing and revising papers like a busy, coffee-drunk little bee while my Kindle collected dust on the shelf. I swear the Jane Austen picture Amazon uses as one of the device's "sleep mode images" has been looking more reproachful of late. Being me, I received more books over the holidays and, apparently unsatisfied, bought myself even more than that. It's odd how, despite the fact that I've had less time for picking my own books, my book buying has carried on unassuaged. I now possess The History of the Runestaff by Michael Moorcock, as well as The Knight and Knave of Swords by Fritz Leiber. I'm rubbing my hands together in giddy glee at the prospect of getting them on Robin Hobb's forthcoming Fool's Assassin, and Jim Butcher's Skin Game is close behind. Don't even get me started on Gaiman's return to SANDMAN. By the time I'm actually free to kick back and enjoy these books, I'll have such a dizzying back-log of them that I won't know where to start.
SHARE:  
  FOLLOW: