This week we hear from the God-Emperor of Arrakis, Paul Atreides.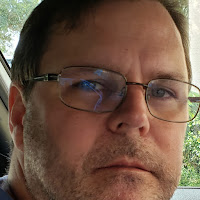 Brad: I've been enjoying Kindle's Immersion Reading, which allows you the option to purchase very cheaply any of over 15,000 audiobooks if you purchase the digital book first. Usually the price drops $10-20 , and as a result, you can often get the digital book and audiobook for less than it would cost to buy the audiobook alone! Immersion Reading plays the audiobook in sync with the digital book:  The words are highlighted while the audiobook plays. It even turns the pages while it plays. I reread Pride and Prejudice this way the past few weeks, and I'm currently rereading Emma and Wuthering Heights. I've also started Beautiful Creatures, which is much better than I thought it would be. However, it seems longer than is necessary. Since I've always mentally drifted off while listening to audiobooks, visually being locked into the narrative helps me to stay focused on the audio. I owe Kat a big thanks to making me want to try audiobooks again since she writes so positively about them. I'm even using Immersion Reading with my ten-year-old daughter as we tackle together Tennyson's great Arthurian poem IDYLLS OF THE KING.
In comics, I read the reboot issue of Nova, which was terrible. I also read the mediocre ending to Hellblazer (issues #298-300). I still can't believe they canceled this incredibly long-running, adult series written primarily by British authors. I'm even angrier that they will reboot the title next month as a PG-version written by an American. The character, by the way, was yet one more brilliant creation of that genius Alan Moore (while making a name for himself in the U.S. while writing Swamp Thing). DC is quite good at abusing in some fashion anything Alan Moore created for them. I also read the latest installments of Saga and Daredevil: They remain at the five-star level.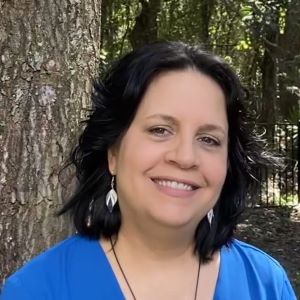 Kat: Last Sunday my husband wanted to take our daughters to an annual reenactment of the Battle of Olustee, the largest battle fought in Florida during the Civil War, so I agreed to go as long as we could listen to an audiobook while travelling. I chose J.M. Barrie's Peter Pan which I wasn't sure if I had ever actually read (my memories of it may come only from Disney World). I absolutely adored the story — it's one of the best children's books I've ever read — and the audio version read by Jim Dale, the guy who narrates the HARRY POTTER books, is stunning.  This version is on sale right now at Audible ($8.49 for members). It's also available with Whispersync. Try a sample at Audible. I read two other books this week which were enjoyable but not nearly as good as Peter Pan. The Mote in God's Eye by Larry Niven and Jerry Pournelle is an interesting First Contact story, but it's long and talky. Academ's Fury, the second book in Jim Butcher's CODEX ALERA, is action-packed but lacks the immersive quality I look for in epic fantasy. I'm going to continue on with CODEX ALERA, but only because I have the audiobooks free from my library.

Kelly: This week I finished Tracy Barrett's Dark of the Moon and Deborah Coates's Deep Down – reviews to come; they're both good — and abandoned Chloe Neill's House Rules. Now I'm reading Written in Red by Anne Bishop (a paranormal set in an alternate present day) and An Inquiry into Love and Death by Simone St. James (a Gothic ghost story).
Paul: This week, I was far too thoroughly occupied with affairs of state to consider reading anything. Next week, however, I shall read Machiavelli's The Prince, which I shall find charming in its own naïve, simplistic way; but hardly germane to the political back-biting and double-dealing with which I shall be forced to deal with shortly thereafter. Now forgive me, as I must sign off. My sister has decided yet again to express her romantic feelings for a man twice her age with a naked knife-fighting session. I must not corrupt the timeline by stopping her from woefully embarrassing herself or destroying any credibility she had as a character rather than a plot device (plot device? Mm? Where did that come from? Doubtless some passing whimsy), but I am perfectly prepared to ruminate endlessly on it and thus allow the concept's general creepiness to sink in the fullest.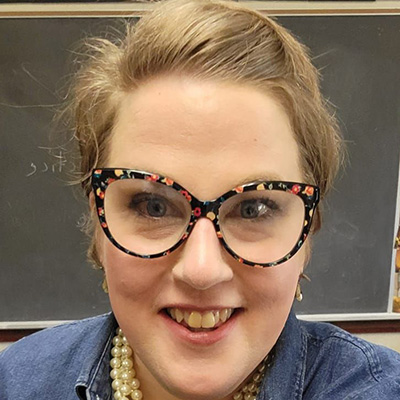 Ruth: I'm currently reading Glamour in Glass by Mary Robinette Kowal, which is up for a Nebula this year. So far I am loving it, but I freely admit I am a sucker for books set in Regency-era England. I'm also working my way through Catcher in the Rye, one of those books I feel like I should read. I'm liking the prose more than the characters, if that makes sense. And finally, I am reading On Writing, by Stephen King.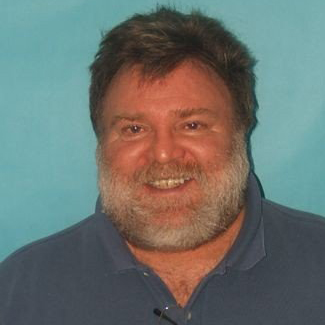 Steven: This week my science fiction/fantasy reading got sidetracked. I picked up a copy of humor writer Dave Barry's newest novel, Insane City, about a young man going to Miami to get married. It starts out sort of like the movie "The Hangover" as protagonist Seth's friends misplace him and his luggage (with the heirloom wedding ring) at a Miami bar, but Barry's take on pre-wedding disaster is much better than the hit movie. I literally couldn't put the book down for a few days until I had finished it. On retrospect, it "might" qualify as speculative fiction in a way, as any book that has Orangutans, Pythons, members of the world leading "Gang of Eleven" (not to mention the even more important "Gang of Six"), homeless Haitians, and medical marijuana brownies, with a battle between a Pirate Ship and pursuing bad guys thrown in, as some of its characters and scenarios has to be fantasy in some way, right? Regardless, I loved the book, now to get back to Manly Wade Wellman's John Thunstone, Jack Vance, Edgar Pangborn and others who are patiently waiting on their R & R's (reads and reviews) from me.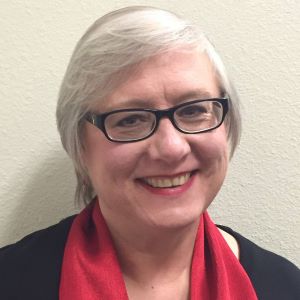 Terry: I never seem to be reading what I'm supposed to be reading these days — but I'm reading really good stuff. This week I've been reading Karen Russell's new short story collection, Vampires in the Lemon Grove, which is being marketed as mainstream but which is clearly fantastical and of very high quality. I'm also reading The Broken Ones by Stephen M. Irwin. I read (and reviewed) The Dead Path a while ago, and liked it well enough, but this novel about a world in which the magnetic poles have switched places, bringing literal ghosts in the wake of that disaster, is head and shoulders above Irwin's first novel. I also decided I needed a shot of adrenaline, and so pulled The King of Plagues by Jonathan Maberry off the shelf. It's the third of his JOE LEDGER series, and it moves at the pace of a supersonic jet. It's very hard to put down! So it's been a great reading week.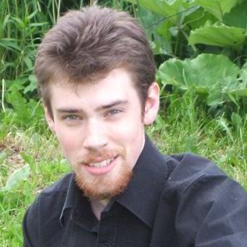 Tim: This week I was on a bizarre STAR WARS kick, and spent a good while in transit, so I took the opportunity to read (brace yourselves, purists) a few of the initial "Expanded Universe" novels — namely the first two books in Timothy Zahn's THRAWN Trilogy, Heir to the Empire and Dark Force Rising. I was pleasantly surprised by the books, as I had read some CLONE WARS novel a while back and considered it little better than cheap fanfiction. If the THRAWN books are a little too enamored of the original films to feel exactly original, that was perhaps never their purpose. They certainly help me remember why I once liked the series beyond the laser swords and the space samurai, and if you can look past all the little film references and in-jokes, they're fun space operas even set apart from the main franchise.
Bill:   This week I read The Daylight War, the third book in Peter Brett's THE DEMON CYCLE series.  A great read despite a hell of a cliffhanger ending. I also finished A Natural History of Dragons by Marie Brennan, which started out great but then petered out disappointingly and, Emilie and the Hollow World by Martha Wells, a decent but not very distinctive YA with a plot that doesn't really bear out the promise of that great title. Outside of fantasy, sometime in the past week or two I read Karen Russel's Swamplandia, which just didn't do it for me despite the acclaim.