This week, we hear from guest speaker Peter Pan. Who is in retrospect woefully unsuited to be anywhere near a literary site.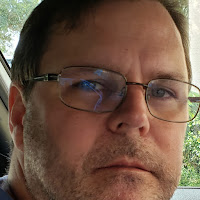 Brad: This week I finished rereading Pride and Prejudice. I love it more every time I read it. I consider talking about it in the classroom one of the great pleasures of teaching. As for my comic book reading, the next installments in two of my favorite noir series came out this Wednesday: Fatale #12 by Ed Brubaker and Powers: The Bureau #1 by Bendis (Powers has been around for years; The Bureau is merely the latest installment, or storyline). I also stumbled onto a hysterical sitcom style superhero comic called Love and Capes by Thomas F. Zahler. I'm not a fan of sitcoms, which makes this comic even funnier as it seems to be making fun of both sitcoms and superhero comics by combining the two. I also read a graphic novel called Gingerbread Girl by Colleen Clover and Paul Tobin. I'm still not sure what to make of this off-beat story that tells of a young woman and the impact her parents' divorce had on her. As for my Witchblade obsession, I've backed up a number of years to read the great run by Phil Hester on the related title The Darkness: The Accursed, vol 1-3.   Finally, I read two great essays online, both of which I highly recommend. "Southern Kadish" is by my undergraduate professor and advisor, Terry Barr, who writes creative nonfiction about growing up in a small Southern town. This essay deals specifically with the Southern Jew.  Here's the link:

John: Super busy at work with some major events coming up. Trying to get into a new UF novel that may remain nameless, but the girl so attracted to the bad boy theme has gone from being annoying to being utterly repellant for me.  I begin to wonder if I have completely lost my taste for Urban Fantasy because that theme is so entrenched.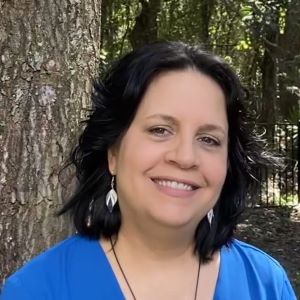 Kat: I read four audiobooks this week: Joe Haldeman's The Forever War (quite enjoyable, surprisingly emotional), Suzanne Collins' The Hunger Games (yes, finally), Jim Butcher's Furies of Calderon (nothing to get excited about, but I'll give the next book a try) and Nancy Springer's I Am Mordred (short and sad with lovely prose). I am seriously getting concerned about my lifespan. I know I should have decades left, but I'm worried I'm not going to get everything read. I have this fantasy that for five years the publishing industry would just stop so I could get caught up on my TBR pile. In five years I could probably read 600 books. That would get me a long way through my stack. Does anyone else have this fantasy?

Kelly: I'm still reading Chloe Neill's House Rules, but I'm starting to suspect that I'm just not that into it. Anne Bishop's Written in Red is winking seductively from my shelf. Meanwhile, I'm also reading the YA novel Dark of the Moon by Tracy Barrett, which as far as I can tell has no "magic" in it, but is an enjoyable retelling of the Minotaur myth with lots of food for thought about religion and storytelling. It's nourishing my fantasy brain without having any actual fantasy in it. This weekend, I'll be taking in some really old fantasy; I'm attending a performance of Shakespeare's The Tempest at the college where I work.
Peter: This week I killed a lot of pirates. And made myself King of Neverland. Then I decided I'd rather be a fiery revolutionary, so I let the new Wendy be Queen. Then I went hunting tigers, and…what? What books did I read? What's a book? Is it like a kind of basket?

Ryan: I've been reading a lot lately, but not very much of it has been SFF. I have a copy of Iain M. Banks's Use of Weapons on my shelf. Most readers have told me it's their favorite CULTURE novel, but I have found it less engaging than The Player of Games.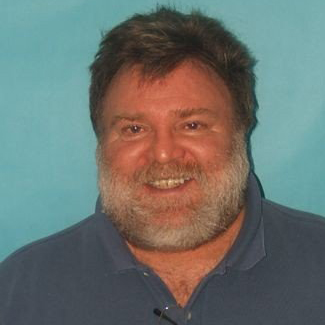 Steven: This week I finished The Jack Vance Treasury,and read part of Big Planet, a Jack Vance novel set on a world colonized by outcasts from "normal" Earth society. A re-read but just as interesting as I remembered so far. Also finished non fantasy work John Steinbeck's Travels With Charley for a local book club I belong to. Maybe I can talk them into a fantasy or science fiction work later this year. I'm open to any suggestions. In previous years they've read The Passage by Justin Cronin and Anthem by Ayn Rand.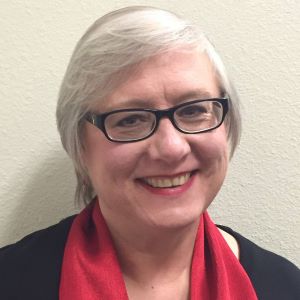 Terry: I mentioned on Facebook this week that I have 38 books in the "currently reading" section of my Kindle, and noted that my Kindle is more ambitious than I am.  My statement was challenged by a friend who said she thought I probably really was reading 38 books, which prompted me to take a close look at what's sitting on my nightstand.  Somewhat to my dismay, I found that I've started 13 different books and am at different stages of completion in all of them.  I'm not going to list all 13 here (hold your applause, please), but I will say that the book that's getting the lion's share of my attention right now is Gililan Philip's Firebrand.  Normally I'm not a big fan of Celtic fantasies, having read more than my share, but this book is a good one.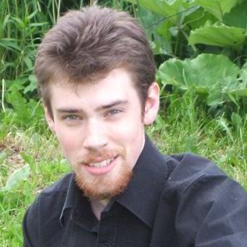 Tim: As it turns out, I'm going to be studying at Trinity in Dublin next year, which has meant a great deal of back and forth on preparation, especially as regards accommodation. It wasn't quite as busy as last week, but still up there. I did, however, get a chance to start The Unremembered, by Peter Orullian. I found it extremely disconcerting, mostly because so far I'm not particularly enjoying it but feel that I should be. I first got into the fantasy genre on Epic Fantasy and I think I continue to subconsciously view that particular subgenre as my "home base" to which I can return for rejuvenation every once in a while. The Unremembered, so far, has the usual elements in play that I remember from my teen years — evil dark lord, mysterious everyman, blah blah hurr dee durr blegh. In other words, all the elements I once found clichéd but comforting. I now seem to be over the "comforting" part. I've probably read too little of the book to fairly render judgement on whether I'm completely burnt out on these tropes or if the text is just fairly pedestrian (although I think it's some of both). The cover quote is by Terry Brooks (who I'm pretty sure keeps a variety of "generic approval" stamps on his desk so he can deal with the stacks and stacks of manuscripts that arrive for his perusal each day with minimum conceivable effort), so I perhaps should have foreseen this.
SHARE:  
  FOLLOW: