Today, Denna (or whatever her name actually is) from the Kingkiller Chronicles. Credit to Alix, whose Thoughtful Thursday contribution suggested this to me.
Denna/Diane/Misc. "D" Name: This week I read The Stalker's Guide to Stalking. Very helpful. The real trick is to keep up an air of mad whimsy at all times, so the prey — uh, that is, the object of your affection — will buy into the possibility that he could actually keep just happening to run into you everywhere he goes, even if he ends up in a different country or a random tavern. Or a random tavern in a different country. The drawback is that you can never stop being mysterious and ethereal, otherwise he might start thinking of you as a flesh-and-blood human being rather than a zephyr of romance and start considering the improbabilities involved. Delicacy, delicacy. Hm. Delicacy. Maybe I should make that my next name.

Alix: I did a lot of reading this week, but I don't think even the most generous anti-genre activist could call Wives of the Leopard: Gender, Politics, and Culture in the Kingdom of Dahomey fantasy fiction (but it is really cool). I'm nervously over-preparing to teach a couple of African history classes in the fall. I also reflexively reread Dragon Bones by Patricia Briggs, because it's one of my go-to fantasy adventures that can be easily digested in under 24 hours. On to Valente, Isweartogod, starting tomorrow!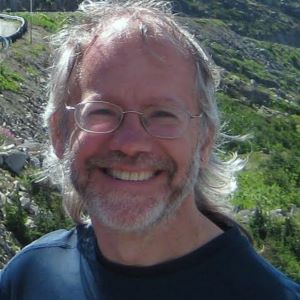 Bill: This week I read four 300-page books. They all just happened to be part of the massive Words of Radiance by Brandon Sanderson, second in his STORMLIGHT ARCHIVE series. That said, you can probably guess I didn't get anything else read beyond those 1200 pages.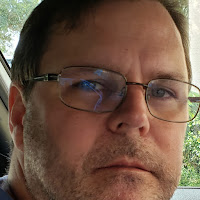 Brad: As usual, my reading was all over the place: This week I read hundreds and hundreds of pages of manga as I tried to keep up with my young daughter during our second set of snow days in Atlanta. I read volume one of X by Clamp, Oh My Goddess! by Kosuke Fujishima, Ranma 1/2 by Rumiko Takahashi, and The Amazing Agent Luna. But my favorite manga I read this week was the Ronin manga for adults Lone Wolf and Cub by Kazuo Koike and Goseki Kojima (see Friday's review). With my son, I've continued to read the comic collection of Jim Starlin's Infinity Gauntlet Aftermath. I also read Heartburst, a collection of older comics by Rick Veitch. On audio, I finished the first book in the  NIGHTSIDE series. It  also will be the last book in that series I ever read. I finished listening to The Book of Three with my son and then started The Black Cauldron with him. Those are brilliant books and incredibly well read. With my daughter, I started listening to The Lightning Thief by Rick Riordan and enjoyed it so much that I started listening to The Red Pyramid. I'm also still listening to Bujold, but have slowed down a bit. At the moment, I'm listening to about a chapter a day of Diplomatic Immunity. As for just plain all text books (no pictures and no audio!), I dipped into Michael Moorcock's CORNELIUS QUARTET and reread a little bit of an early ELRIC story. The only novel I started and actually finished was The Stars My Destination by Alfred Bester. I'm still trying to wrap my brain around that one!

John: I am finishing M.L. Brennan's Iron Night. It's nice when the second book in a series doesn't leave you wondering about a sophomore slump. I got to read Traitor's Blade the first book in a new series called THE GREATCOATS and it was quite good.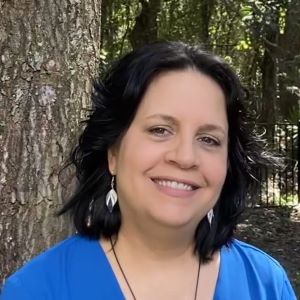 Kat: It was a week of YA horror for me. I read the first seven books in Darren Shan's CIRQUE DU FREAK series: A Living Nightmare, The Vampire's Assistant, Tunnels of Blood, Vampire Mountain, Trials of Death, Vampire Prince, and Hunters of the Dusk. These are short, fast-paced, exciting books that will probably appeal most to boys between the ages of 10 and 15. Something that was more to my taste was Matthew Hughes' The Spiral Labyrinth which unabashedly and precisely mimics Hughes' (and my) favorite writer, Jack Vance.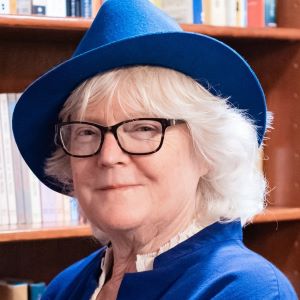 Marion: Most of last week was spent working on a personal writing project, so I could say that I read a fascinating book, filled with layered, complex characters who shared witty banter as they hurtled from one fast-paced action scene to the next, pausing only to pose thought-provoking questions on the nature of society, freedom and personality – in my dreams, anyway. I did manage to finish The Compleat Crow by Brian Lumley, a short story collection, and A Highly Unlikely Scenario, by Rachel Cantor. I am about halfway through Jonathan Grimwood's historical novel, The Last Banquet.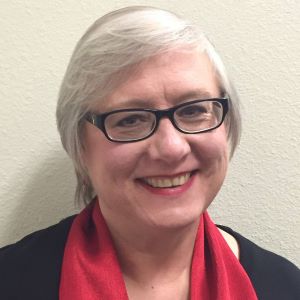 Terry: Last night I started The Goblin Emperor by Katherine Addison, and I got hooked immediately. It's been a while since I read a great big fantasy, complete with royal dynasties, bastard (or, rather, treated-as-bastard) children inheriting the throne, political infighting, and so on. Before I knew it, I was several hours past my bedtime. I can't wait to get back to it.  I've been dipping into a couple of other things as the week has gone by — Night Owls by Lauren M. Roy, for instance, which is a fine book in and of itself — but nothing has grabbed me like The Goblin Emperor. I'm glad next week is going to be rich in reading time!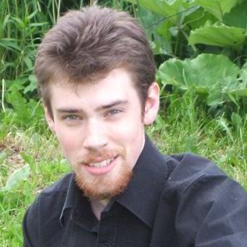 Tim: This week I read Misery by Stephen King, The Fog by James Herbert, and Heart of Darkness by Joseph Conrad. The first was your fairly standard suspenseful early King novel. The second got a little draggy in the middle but picked back up during the climax. The last… is pretty much how I remembered it from high school. In brighter news, I also managed to set some time aside to read fantasy again this week, and I'm partway through Snorri Kristjansson's Swords of Good Men. I'll let you know what I thought of that fairly soon.
SHARE:  
  FOLLOW: