In honor of the second Hobbit film's release this week, Bilbo ponders his job.
Bilbo: This was the plan? Really? Gandalf and thirteen dwarves thought from the beginning that they'd just steal a treasure big enough to fill the inside of a mountain, and they'd do it with the smallest possible thief they could find? What? But… I don't… look here, there's desperation and then there's just silliness. If you can't kill the dragon, don't cross half the world to get here unless you've come up with some alternate method of getting what you want. But of course not. Just steal whatever we can lay hands on and hope it's something profitable (all the while under the nose of. A. Dragon!). Perhaps I can fathom that Thorin might just be too officious to notice a weak point in the plan if it dared occur to him, but Gandalf surely should have… drat Gandalf! Bet he's laughing at me somewhere. This can't stand. It's ridiculous. There's got to be a Burglar's Union or something of the sort…

Alix: This week, I confirmed that Elizabeth Bear's Range of Ghosts is exactly as excellent as I'd thought it was. I'm a real sucker for West Asian history, anyway, and if you throw in a few giant tiger-women, horses in a hundred sacred colors, several dozen moons, and some eerily beautiful scenes of bones and butterflies — well, I'm a goner. I keep picturing it as a House of the Flying Daggers-style movie (hinthint, o movie-making gods). I also got my copy of Jeff Vandermeer's Wonderbook: The Illustrated Guide to Creating Imaginative Fiction. Because you can never quite have enough pretty things to look at, and never quite crush that last whispering possibility that you could write speculative fiction. Other than that, it's been a lot of desperate Christmas shopping/creating for me, and a lot of my partner patiently explaining to me that not every single person wants a book for Christmas.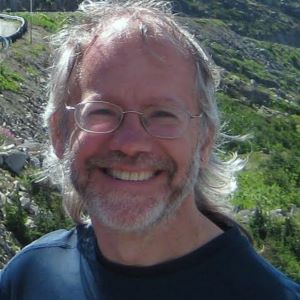 Bill: This week I read Quintessence Sky by David Walton, the solid if not quite as good follow-up to his Quintessence.  I also read The Land Across by Gene Wolfe and, because my son just read it for English class, The Giver again, by Lois Lowry.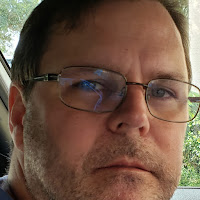 Brad: This week I started several books that I'm enjoying: Those of you who read Alix's excellent and persuasive review of Lois McMaster Bujold's Memory won't be surprised to hear that I'm almost done with the earlier The Warrior's Apprentice (since Alix, Kat, and others made clear in the comments that I'm not allowed to start with Memory!). I really am enjoying the characters, though the setting in space is not my usual haunt — I usually lurk in the shadows with chain-smoking P.I.s. So, I was on more familiar ground rereading Ed Brubaker's noir comic Criminal: Last of the Innocent (the series responsible for making me a comic book convert). I also started reading Harlan Ellison's Dream Corridor, Volume One, a collection of Ellison's short stories adapted for comics. It's great so far: Ellison acts as host between each of his stories. Clearly, my reading this week has been eclectic. I started rereading a favorite — the incredible Winesburg, Ohio by Sherwood Anderson. I beg you; I implore you not to go to your grave without reading this masterpiece! If all high school reading lists required students to read Winesburg, Ohio instead of The Scarlet Letter, then we'd graduate about a 68¾% higher percentage of passionate readers than we currently do in the United States. At a student's request, I also reread Fear and Loathing in Las Vegas by Hunter S. Thompson. Very interesting to read this again 25+ years after I first read it. This time I noticed much more than I did as a teenager. Back then I noticed only the huge, long-lasting drug orgy described. The one novel I actually started and finished this week was Eleanor & Park by Rainbow Rowell. It was a coming-of-age story about two 16-year-olds falling in love in the year 1986. Since I was born in 1970 — the same year as the two main characters — I loved all the cultural references. I also started Wild Nights! by Joyce Carol Oates, a collection of stories in the mode of famous American authors: Poe, Dickinson, Twain, Henry James, and Hemingway. To top all this off, I started T.H. White's The Once and Future King after watching The Sword in the Stone with my kids. I know I apologized last time for writing such long updates, but I must mention that I started the visual novel Babylon 5. After reading JMS's Rising Stars last week (see Friday's review), I felt compelled to watch what Neil Gaiman says should have been impossible to accomplish: A perfectly told, thematically unified five-season novel for television (and with assistance from the amazing Harlan Ellison as well!). Better late to the Babylon 5 party than miss it altogether. Thanks again for reading my long update. As you can tell, I'm single-minded in my devotion to reading, but unfortunately not single-minded in reading individual titles (otherwise my updates would be much shorter)!


John: I finished A Wise Man's Fear by Patrick Rothfuss and it was really good, but heavily reviewed, so….  I am most of the way done with Rex Regis by L.E. Modesitt jr.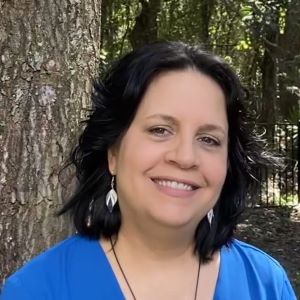 Kat: Most of my reading this week was student research papers, but the end-of-the-semester fog is starting to lift, so I had some time for SFF, too, all on audio as usual. Everything I read this week gets rated at 3.5 stars which meant it was pleasantly entertaining and recommendable, but not quite great. Max Gladstone's Two Serpents Rise made me eagerly wonder where his CRAFT series is going. Gene Wolfe's The Land Across made me wonder if I missed something profound since it was quite readable but pretty much pointless. Juliet Blackwell'sTarnished and Torn made me wish I didn't have to wait until next June for the next book. Next up: A couple of Heinlein classics newly released on audio by Blackstone Audio.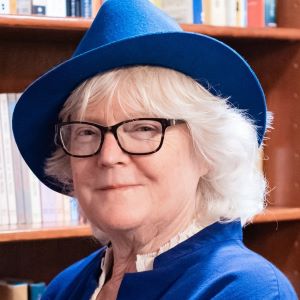 Marion: I got very little reading done. I'm reading Electrifying America by David E Nye. It's an interesting take on the sociological changes electric power wrought. I finished Carol Berg's The Demon Prism, the third book in the COLLEGIA MAGICA series. I won't say it was exactly a disappointment because the final 100 pages were brimming with action, but after a lot of build-up, I found the metaphysical construct to be a bit too familiar. I assumed this was a trilogy but enough ends are left loose to justify still more books. We'll see. And I started The Lives of Tao, by Wesley Chu. What a slam-bang opening!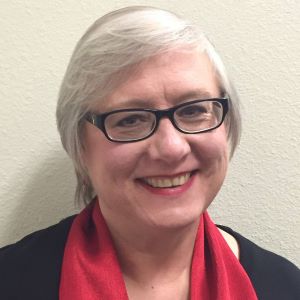 Terry: Between getting over the stomach flu, pulling an all-nighter for work and having a root canal (yeah, it was a great week), I haven't had all that much time for reading, but I did start Between Two Thorns by Emma Newman. I'm enjoying it more than Kat did.  I'm also still reading Bloodstone by Gillian Philip, which just isn't grabbing me the way the first in the REBEL ANGEL trilogy, Firebrand, did. I'm also finishing up Dark Visions, Volume I, edited by Anthony Rivera and Sharon Lawson.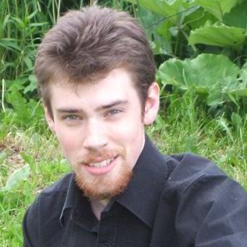 Tim: This week I was preparing to return home for Christmas, and very little reading got done. I read a fairly sizeable portion of Charles Dickens's Nicholas Nickleby — mostly because that was the free novel I happened to have on my tablet, and the tablet somehow ended up in my carry-on in lieu of the Kindle. It's fine and dandy and… well… Dickens. Not much more to say on that. Fortunately, Christmas break now looms ahead of me, and my library has welcomed me back with shelves full of possibilities.
SHARE:  
  FOLLOW: