This week, a big thank you goes out to Marion for securing an update from Havelock Vetinari.
Havelock:
From the personal journal of Havelock Vetinari, the Patrician and ruler of the city-state of Ankh-Morpork: I just set down a delightful volume,Where's My Cow? Sam Vimes, Commander of the Watch, insists on reading this book to his son every night. He has done exemplary work of late. I thought that a fresh copy might be a gift he can accept without feeling he has compromised those principles that make him simultaneously so effective and so annoying. (Every successful tyrant must have at least one honest man reporting to him, and Vimes is mine.) Thumbing through the book, I found myself captivated by the simple tale of a farmer's quest for his missing bovine. In fact, although the parable is written in terms a child can appreciate, this book contains a perfect working model of the capitalist system. Mr. Greenyham and Mr. Stowley  have been an irritation to me lately, with their whispered plans to gain a monopoly on the cheese market. I must nip this scheme in the bud, and I believe Where's My Cow offers me just the precision horticultural tool I need for the operation. Must ask Drumknott to procure another copy and have it delivered to Vimes. I'll keep this one for reference.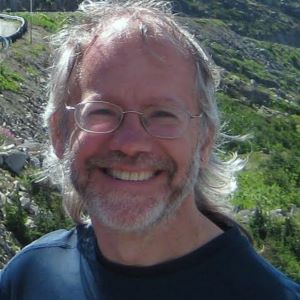 Bill: Back to Sunday Status after being on the road to Alaska and back the past many weeks. This past week I read The Planet Thieves by Dan Krokos, Madd Addam by Margaret Atwood, Goblin Secrets by William Alexander, and Codex Born by Jim Hines. I've also gone through a few short stories in the YA anthology Futuredaze, edited by Erin Underwood and Hannah Strom-Martin. Spoiler alert–the Atwood was my favorite . . .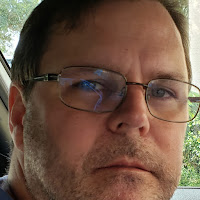 Brad: It's been a bad migraine week or two, but I've managed to fit in some reading. I like to end my Crime Fiction courses with a selection of noir comics in a variety of subgenres, so I just reread: Gotham Central (police procedural) by Brubaker and Rucka, Batman: Year One (Vigilante as P.I. + Police Procedural) by Miller, Criminal: Coward (Heist) by Brubaker, and Near Death (reformed Hitman) by Faerber. Outside of class, I read Spider-Men by Bendis as well as the first issues of some new titles in DC's revived Vertigo line: Colider and Trillium. There are a ton of new titles coming out now or soon (including the Sandman prequel), and if you were ever interested in reading some comics from the beginning, now is a good time. Look for a review this Friday in which I discuss some of the new titles just out or coming out soon.
As for prose-only fiction, I just read, and was blown away by, Robert Cormier's I Am The Cheese. Apparently, this book is listed under YA fiction. I have no idea why. I'm sure a teen could read this book, but as an adult, I feel like my head has been turned inside out (perhaps my teenage brain would have been MORE resilient!). What a great book! And talk about suspense! If you've never read this book, it's a must-read! (Thanks for the recommendation RW!)
I've also continued to read tales of Elric and of his quest to see if any godlike hand guides the powers of Order and Chaos or if the balance between the two is the highest plane there is. Is there something beyond the struggle or is the struggle all we have? What a wonderful way of phrasing those eternal questions! It speaks to me even more so than the more dualistic language of "the force " in Star Wars, which I also love (and, yes, I know that one could argue that SW is not merely presenting a dualistic perspective, but Elric makes the question about dualism THE central question compared to SW).
Finally, for short stories, I've continued to read my new favorites Fredric Brown and Harlan Ellison. Fredric Brown, in particular, has me hooked with his O. Henry-like endings.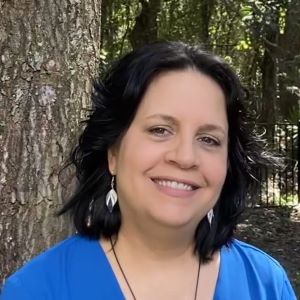 Kat: This week I read Brain Wave, an old science fiction novel by Poul Anderson. I thought it had a great premise but didn't really deliver an exciting story. Review to come. The rest of the week was filled with urban fantasy: The Grimoire of the Lamb, one of Kevin Hearne's IRON DRUID novellas; Web of Lies, the second in Jennifer Estep's ELEMENTAL ASSASSIN series; and the first two DRESDEN novels by Jim Butcher, Storm Front and Fool Moon. All of these were entertaining. I look forward to continuing with the DRESDEN FILES.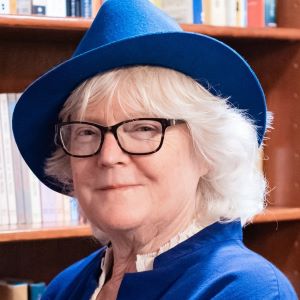 Marion: I finished The Glass God by Kate Griffin and have plunged into Red Seas Under Red Skies, Scott Lynch's follow up to The Lies of Locke Lamora. Like the first book, this has cinematic descriptions, snappy repartee, and a rollicking, elaborate plot.  I'm also enjoying dipping into Where Do You Get Your Ideas? By Fred White. White is a retired English professor, an Emily Dickinson scholar, author of several books, and Terry Weyna's husband. This is a great book for any writer, beginning or established.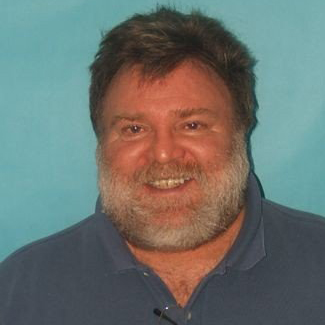 Steven: My reading schedule has been almost non existent for the past two to three weeks, due to helping my children get started in college along with trying to adjust to a new student data system at my job. I have been able to sneak in a few pages here and there, mostly continuing reading A Quiet Flame, by Philip Kerr, fifth in the Bernie Gunther post World War II private eye series. I also have been reading snatches of Philip K. Dick's The Man in the High Castle, the classic alternate history novel wherein Japan and Germany triumph in the war. As usual, Dick is unique, no other alternate history novel I've read is quite like his. Hopefully I'll have more time for reading soon, although the next week or two don't look to be much different in terms of work responsibilities. Still, a wish for happy reading to all of my fellow reviewers and readers.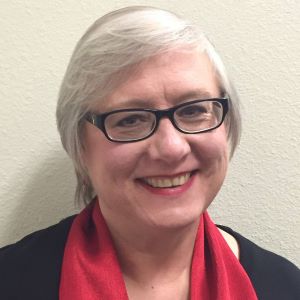 Terry: I was traveling on business this week, which oddly meant I got a little more reading done than is normally the case. I read Stephen King's second Hard Case Crime novel, Joyland, which was most enjoyable; look for a review in the next Horrible Monday. I also read The Bookman's Tale by Charlie Lovett, which isn't fantasy even though a dead person speaks to the protagonist from time to time (it's all in his head). And I start War of the Flowers, a big brick of a book by Tad Williams. I've somehow gotten through life without reading anything by Williams so far, but I'm enjoying this enormously.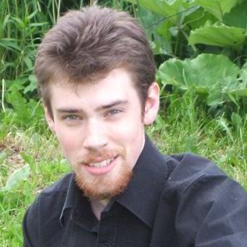 Tim: It was another one of those busy weeks, and I got very little reading done. I reread a bit of C.S. Lewis's Out of the Silent Planet (mostly because it happened to be on hand), and started Gillian Bradshaw's Hawk of May. "Hawk of May," for those of you out there who are not rabidly, obsessively fascinated with the obscure minutiae of the Arthurian legends (yes, I am told such people do exist), is the English translation of the name Gwalchmei, an early Welsh name for Gawain.
SHARE:  
  FOLLOW: